Panama is hot!
We spent 19 days traveling around the country in March of this year and noticed that Panama is a country of contrasts. Rich and poor. Modern and traditional. New and old. Clean and dirty.
For several years we have been reading about how retirees are heading to Panama to live out their golden years so we decided to take a trip and get a first-hand experience of why.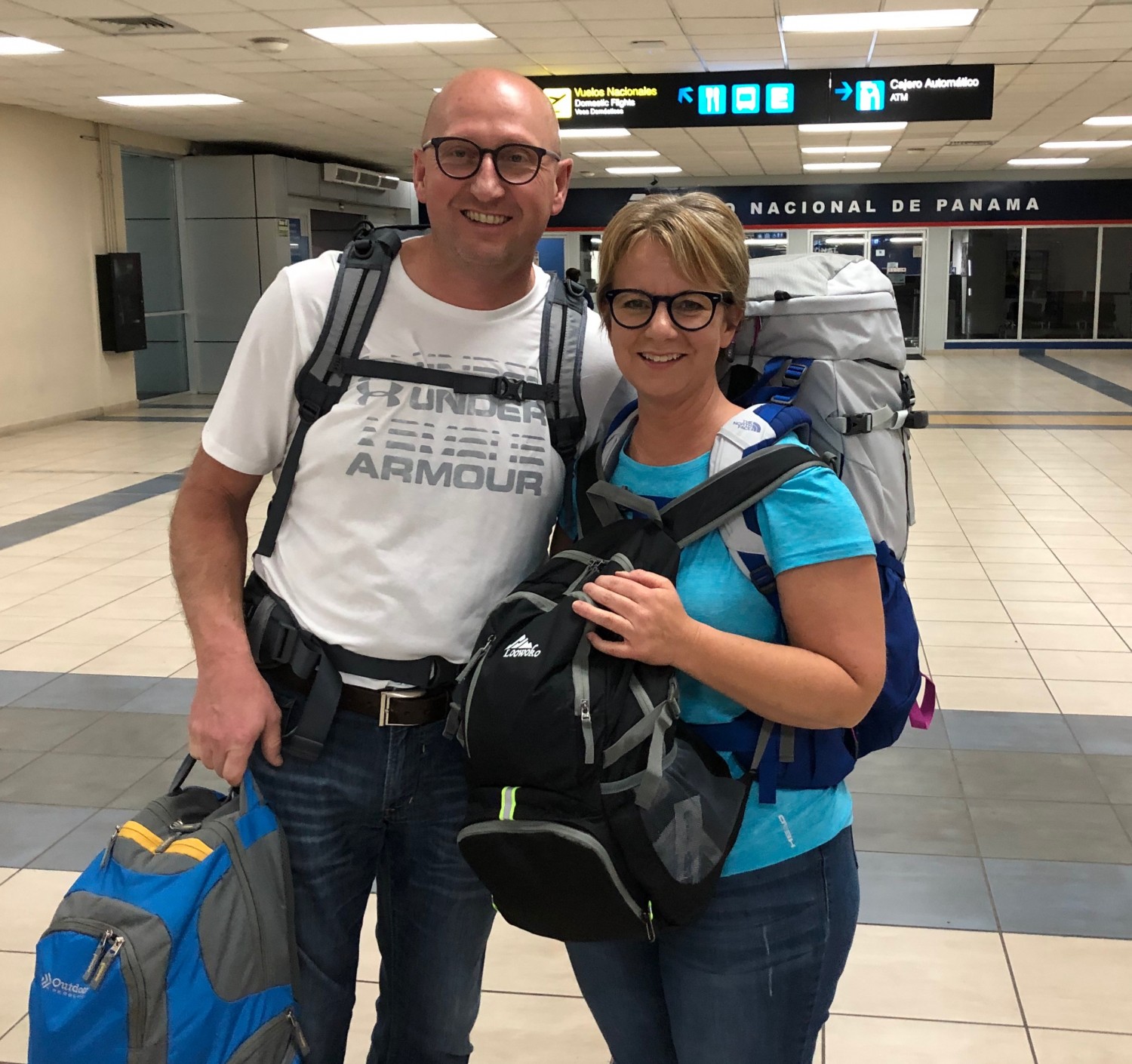 We flew from Calgary to Panama City with a 4-hour stopover in Houston, TX. In total, the trip took us about 12 hours each way. The customs process in Panama was seamless as was the process in Houston on the way home. (There's a US customs app for that - Mobile Passport. Worked great!)
This was a different trip for us as we decided to take backpacks and stay in some unusual places. The first 3 days we stayed in a hostel in Panama City. The staff had arranged for a taxi driver to meet us at the airport and bring us to the hostel. We paid about $30 per night for a private room with shared bathrooms. The hostel was ok. We had AC and an endless supply of Mangos falling from the tree above our room - mostly at 6 am. Free breakfast :-)
We spent our first day touring the old town area of Panama City called Casco Viejo. This is the historical district and is one of the main tourist attractions in the area.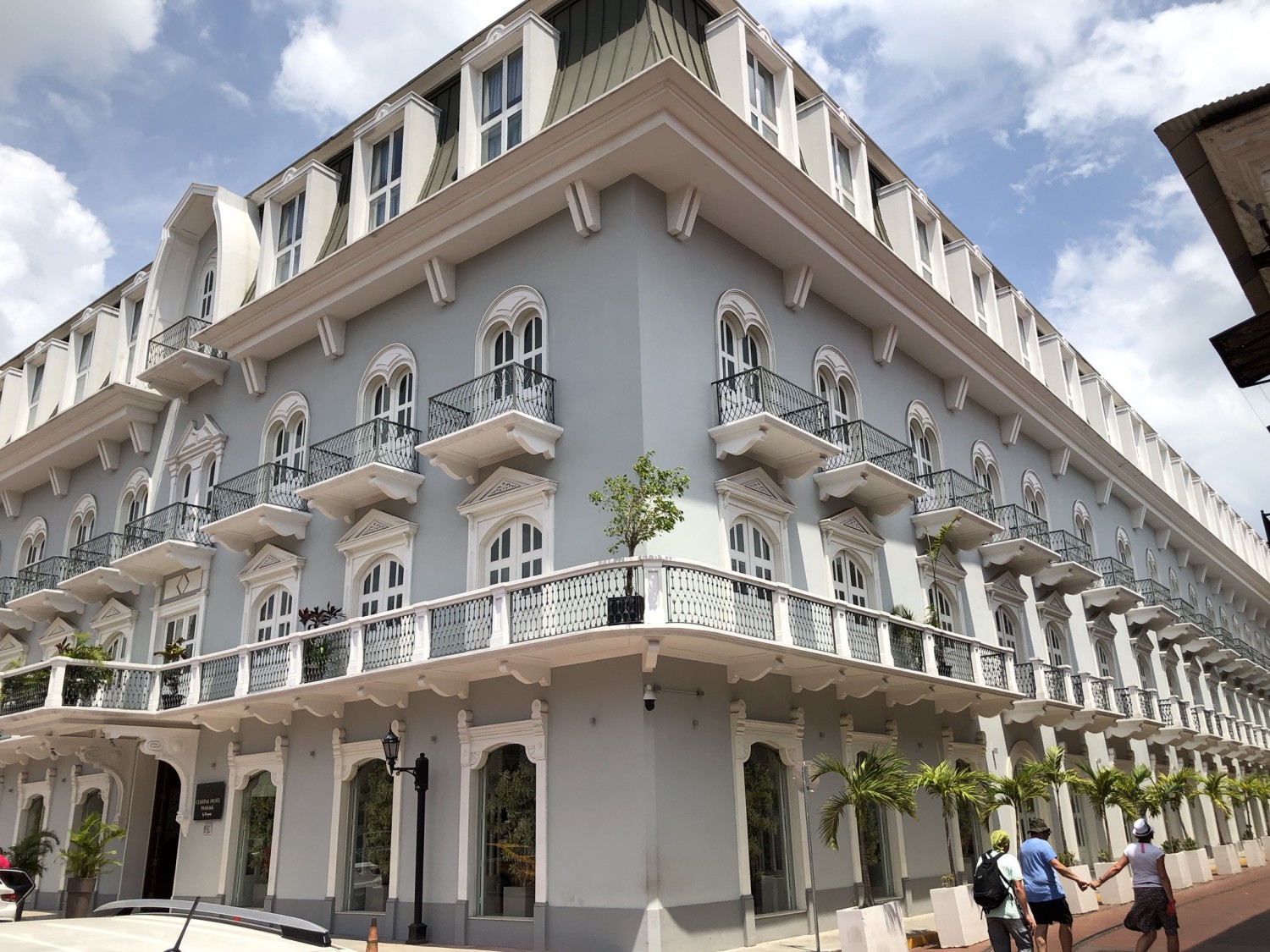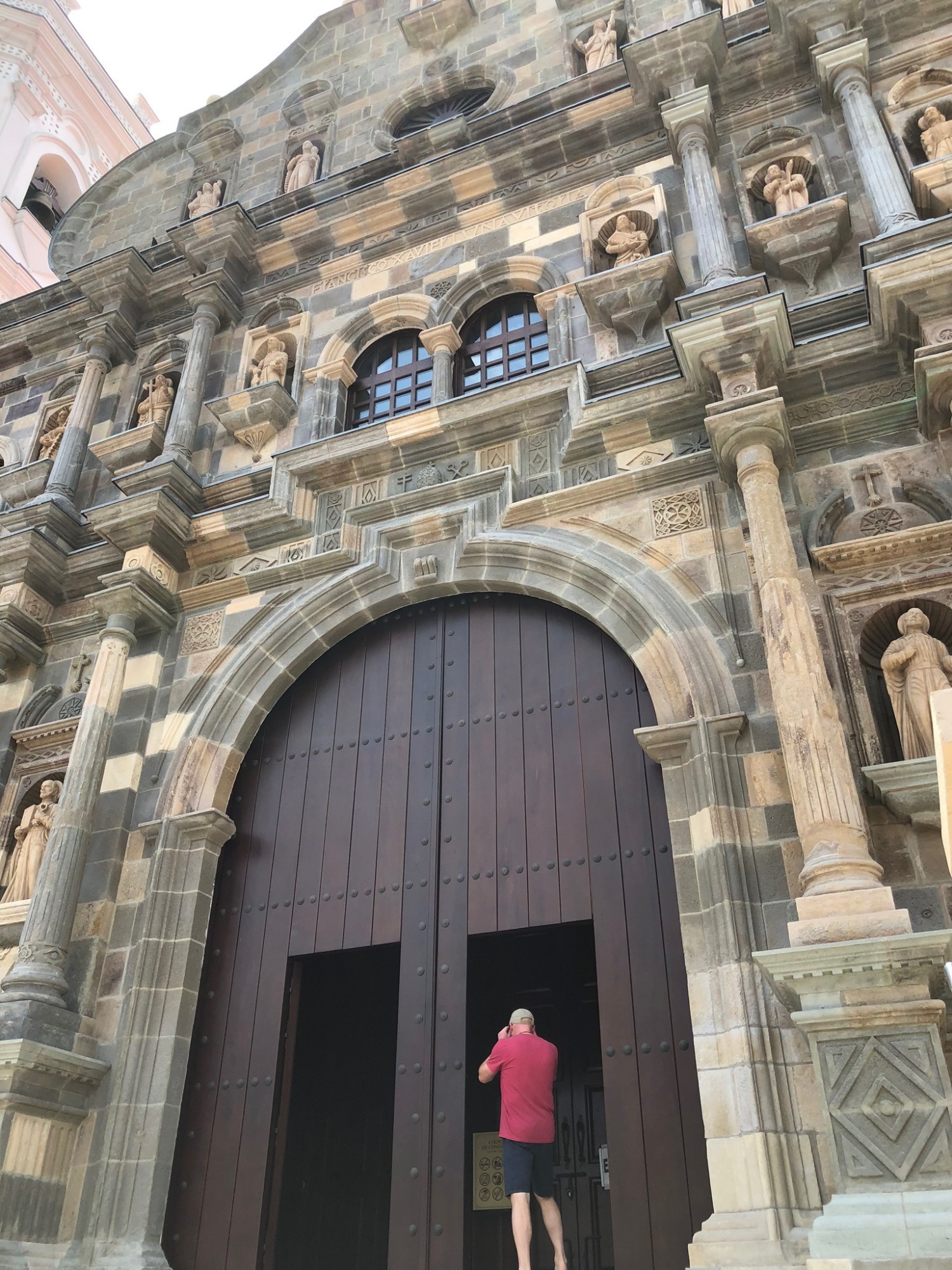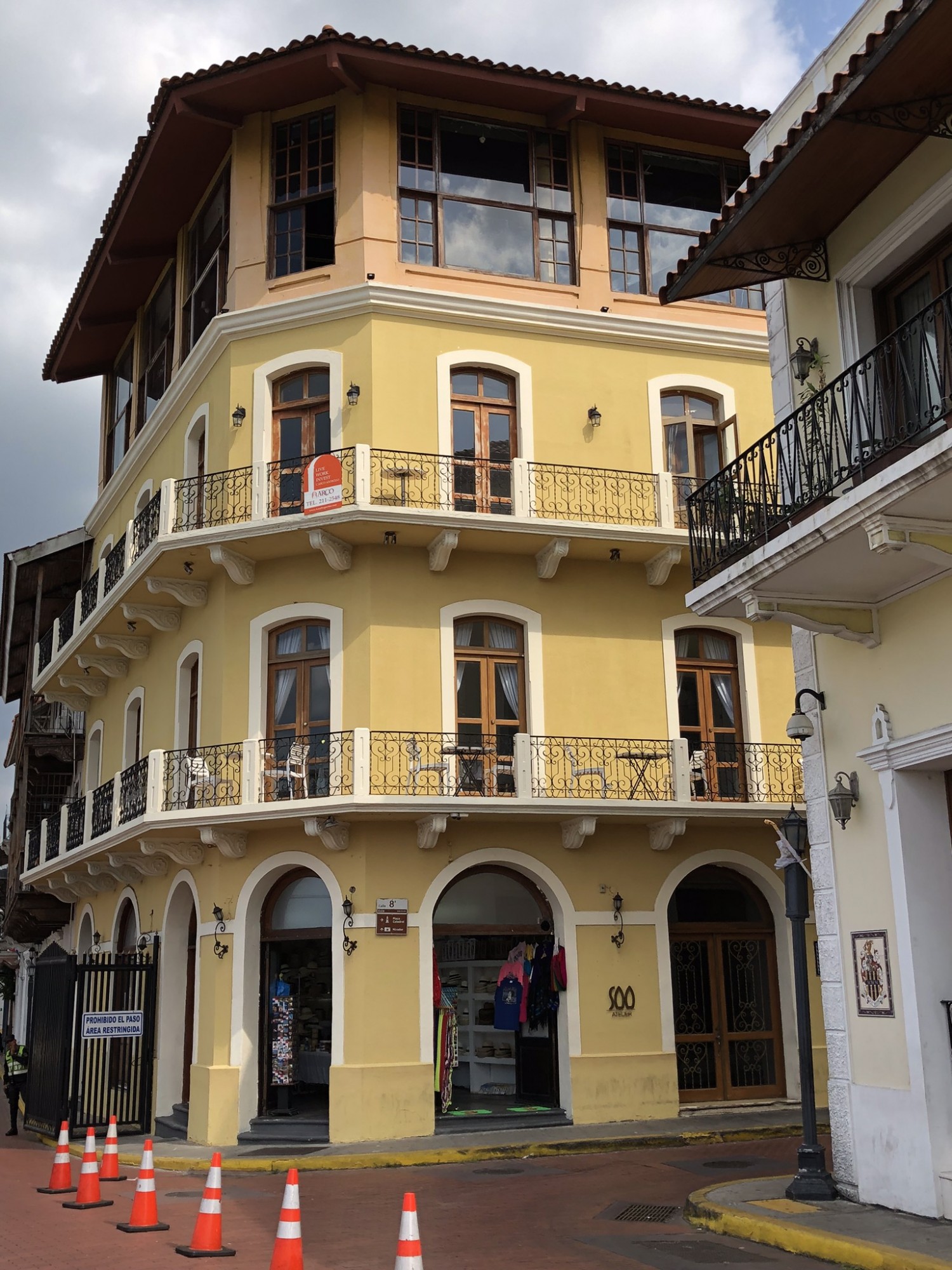 The second day we made our way to the famous Panama Canel via the Metro rail and bus. The ultra-modern subway cost us .35 cents each and the bus was .25 cents. If you value your time more than savings you can take Uber for a $4-5. For us, it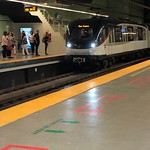 was a matter of adventure and making the most of every opportunity to practice speaking Spanish and experiencing the culture of the area.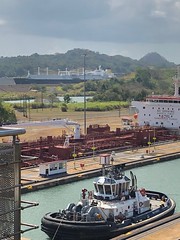 From Panama City, we took a 45-minute flight with Air Panama to the Island of Colon in the northern province of Bocas Del Toro where we spent a total of 8 days. This archipelago (or group of islands) is close to the border of Costa Rica in the Caribbean Sea. This area is one of the popular travel destinations within Panama and a favorite destination for backpackers. We stayed in 2 different hostels for 4 nights and then an AirBnB for 4 nights. The Island of Colon was not one of our favorite places, mostly due to the lack of cleanliness. There were 2 highlights of our time here. The first being a day tour by water taxi which took us Island hopping, dolphin watching, snorkeling and a tour of the various islands in the area. One of the islands we visited, Zapatillas, was featured in one season of Survivor. Our favorite part of this 8 days excursion was our time spent on the island of Bastimentos. This island is dedicated to being a rain forest nature preserve.
The hostel we stayed at ran entirely on renewable energy. Filtered rainwater for showering and drinking and solar-powered electricity. The hostel cost us $25 CAD each in a mixed dorm with 8 beds. This was by far the most beautiful place we stayed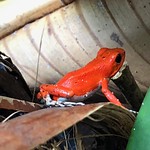 and it was right on Red Frog Beach with accommodations and washrooms in the rain forest. This is the most affordable way to stay on this Island as the other options would be $300 USD/night and up. In hindsight, 2 days in Bocas town would have been plenty with about 4 days on Bastimentos.
We then flew back to Panama City and spent the evening preparing for our next journey - 4 days on a sailboat. We stayed at a hotel in the city center and we repacked our bags for the San Blas Islands. We were able to leave some of our belongings at the hotel so that we could travel light. We found a laundry service close nearby. The washed all lights and darks, folded and delivered all back to our hotel for just $10 - not a bad deal!
Our driver picked us up at 5 am in his SUV and we were off on our next adventure. We picked up 2 other couples and made the trek from the city to the Carribean coast once again but further east this time to the San Blas Islands. This archipelago is made up of over 365 beautiful islands and is an indigenous province called Guna Yala. Once we got to the coast we boarded a water taxi that brought us to a small island in the middle of the sea which took about an hour to get to. On the island, our sailboat captain picked us up in his dingy and brought us to his sailboat.
There really isn't any way to describe the beauty of this setting other than to say it was one of the most surreal experiences of our lives. We were sitting on a sailboat anchored in a spot in the Caribbean surrounded by the tiny white sand islands along with a bunch of other luxury sailboats and catamarans. The sun is shining, the breeze is blowing and the turquoise waves are lapping against the boat. This is truly a paradise. It was a once in a lifetime experience for sure.
For the next 4 days, we sailed around the islands with the captain and his wife. We did 2 snorkeling trips that were out of this world and like swimming in an aquarium with thousands of colorful fish and coral. We kayaked, island hopped, swam, suntanned, fished a little and soaked up the Caribbean life. This was by far the most spectacular part of our trip to Panama.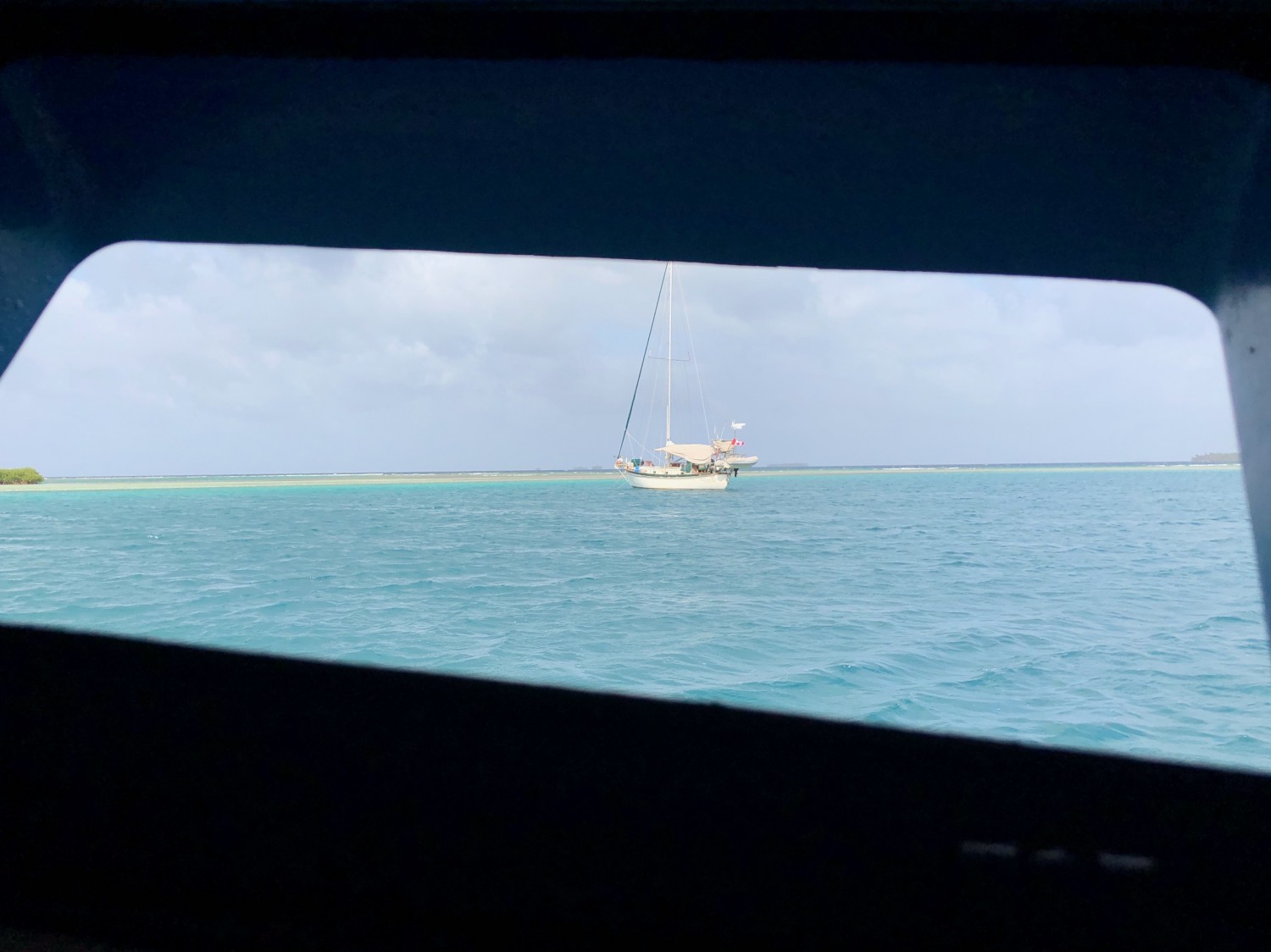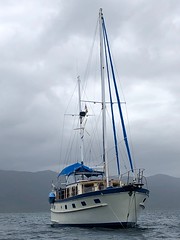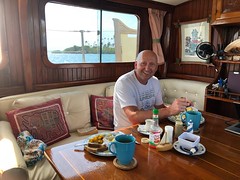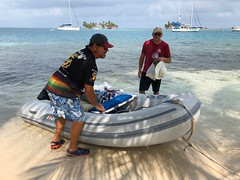 After our sailboat trip, we returned to Panama City where we spent another 3 nights before returning to Calgary. We spent this time catching up on some work. We also toured around the city a little more and did some shopping. For us, there was nothing overly appealing about Panama City. It's a big, expensive, hot, busy city with lots going on. We preferred our time spent at and on the ocean verses in the city. We saw so many neat things on this trip: beautiful scenery, lots of interesting creatures on land and in the sea, unusual fruit and flowers, interesting architecture both historic and modern. You may have noticed we didn't say much about the food. It wasn't great - most of it was bland (plantains & rice are a staple) and the meat and seafood tended to be over-cooked and tasteless. We didn't end up visiting any areas where the ex-pats seem to flock, mainly because we didn't know where that was and also because we wanted to experience genuine Panama.
Some Travel Tips:
1. Pack light as you will not need a lot of clothes. There was never a cool evening or morning. We never wore pants.
2. Comfortable footwear is important as you need to walk a lot. Sandals, sneakers.
3. Don't waste too much money on expensive restaurants as the cheap hole in the wall places are better.
4. You need a lot of US cash. A lot of places do not accept cards or if they do, charge you a 5% surcharge.
5. Panama is expensive, especially since there currency is USD. This is a splurge vacation, not a budget trip. Even though we stayed in some hostels and had inexpensive accommodations, we still spent around $6000 Cdn for our 19-day trip.
6. One small carryon size suitcase and a backpack would be the best luggage set up. You can check your suitcase all the way through for free on international flights.
7. If you stay at hostels and book on hostelworld.com, only stay at places with a 9+ rating and you should lower your expectations. The hostel on Bastimentos was resort like, but not the other ones. You can actually stay at a hotel for only a few bucks more.
8. You have to have an adventurous spirit and a lot of flexibility as things here are not at all like we are used to. You will get to where you are going eventually. It can be really bizarre, but it all works out in the end.
9. The heat and the humidity can wear you down, so don't try to do too much in a day. One outing per day is usually enough.
Click here to see more of our pictures on Flicker.
Happy travels!
Willis and Nancy