On January 1, 1929, the Golden Bears faced the Georgia Tech Yellow Jackets at the Rose Bowl in Pasadena, California. Midway through the second quarter, Riegels, who played center on both offensive and defensive lines picked up a fumble by Tech's Jack Thomson. Just 30 yards away from the Yellow Jackets' end zone. Riegels was somehow turned around and ran 69 yards in the wrong direction towards his own team's end zone.
His teammate and quarterback Benny Lom chased Riegels, screaming at him to stop. Known for his speed, Lom finally caught up with Riegels at California's 3-yard line and tried to turn him around, but he was immediately hit by a wave of Tech players and tackled back to the 1-yard line. The Bears chose to punt rather than risk a play so close to their own end zone, but Tech's Vance Maree blocked Lom's punt for a safety, giving Georgia Tech a 2–0 lead.
After the play, Riegels was so distraught that he had to be talked into returning to the game by coach Nibs Price for the second half. Roy said "Coach, I can't do it. I've ruined you, I've ruined myself, I've ruined the University of California. I couldn't face that crowd to save my life." Coach Price responded by saying "Roy, get up and go back out there — the game is only half over.
Riegels did play, and he turned in a stellar second-half performance, including blocking a Tech punt. In addition, Lom passed for a touchdown and kicked the extra point, but that was not enough. Tech would ultimately win the game and their second national championship 8–7. Georgia Tech's safety score after the wrong-way run made the difference in the outcome of the game, which increased the significance of Roy's mistake. In spite of the loss, the example of how the distraught Riegels was persuaded to pick himself up, return to the field and play so hard during the second half is sometimes used by motivational speakers to illustrate overcoming setbacks.
After the game, coach Nibs Price defended Riegels, saying "It was an accident that might have happened to anyone."[4] That one play overshadowed Riegels' football talents. Georgia Tech center and captain Peter Pund said Riegels was "the best center I have played against all year. He's a battler, and he never quit." Riegels would take his spot as team captain during his senior year, earning All-America honours, and he helped the Bears to a 7–1–1 record during the following season. According to one contemporary article, there were approximately 4,500 stories totalling an estimated 250,000 column inches written about Riegels' wrong-way run in newspapers across the United States. These excerpts were taken from wikipedia. You can read the full story and more there.
There are some life lessons here.
You can be defined by your failures or defined by your response to your failures.
One person uses failure as a crutch and becomes a victim for life and another person uses failure as a motivator and rises higher.
If Riegels had not returned to the field for the second half he would have gone down in history as a total failure and he would forever be defined by it. He did return and he was able to write his own ending to the otherwise bad failure.
We have all had our failures, shortcomings, and most embarrassing moments. In fact, it's something that we all share in common. The difference is how we respond. How do we pick ourselves up and face the crowd - face our accusers - face the music and keep moving forward?
There's an old story about two boys who had a father who was an alcoholic. They grew into young men.

One son became an alcoholic. "What choice do I have?" he said. "My father is an alcoholic."

The other son never touched a drop of alcohol. "How could I?" he said. "Look what it did to my father."
No matter how old or young you are, you can get up and go back out there and keep going forward.
Key observations
1. Own our mistakes. Take responsibility. We have no control over other people, or their reactions, we only have control over ourselves.
2. Get up and move on quickly. Don't dwell on it. What do most of us want to do when we fail? Get a group of people together and whine about it. All a pity party needs is a friend and a coffee pot (or a wine bottle)
3. Learn from our mistakes. If we try and blame other people we tend to not learn anything from the failure and just repeat the same mistakes over again. It's like a broken record and other people look at our lives like it's a slow-moving train wreck.
The wrap
The real hero of the story is the coach, Nibs Price, who said to his young player - "Roy, get up and go back out there — the game is only half over."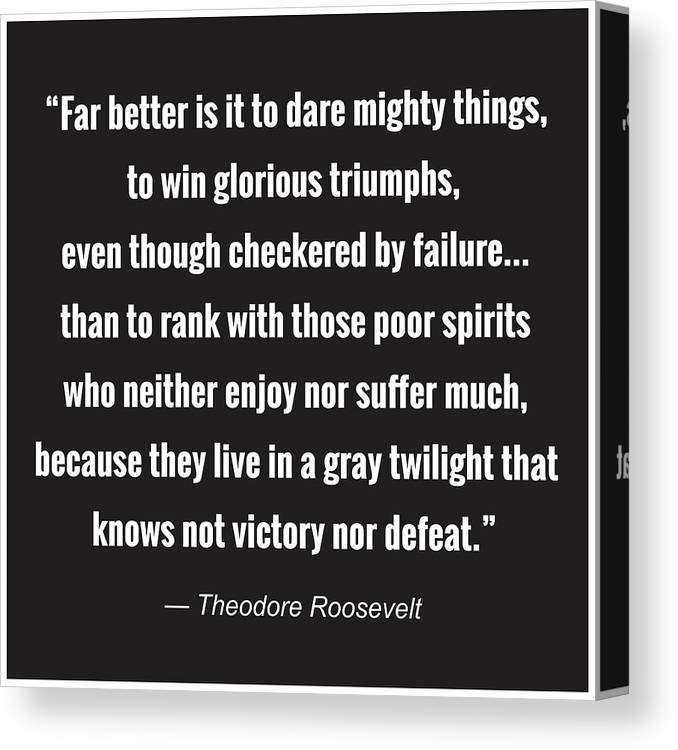 There's another lesson here, encourage others who fail. Don't push them down, but rather lift them up and cheer them on. Think back over your life and identify a few people who supported you and encourage you with a kind word that motivated you to keep on keeping on. Be that person for someone else in your life.
Have a great week,
Willis